A unique wedding ceremony in San Diego designed just for you.
Every couple deserves a ceremony that celebrates the beauty of their commitment in exactly the way they've always imagined it. We help you do just that!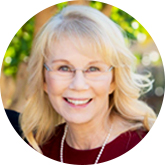 Hi, I'm Joann Lane! Schedule an appointment with me to discuss all the details of your ceremony.
or, feel free to call me at 760-642-6157
It's Your Special Day
With over 12 years of experience creating one-of-a-kind wedding ceremonies, personalization and customer service is at the core of everything we do. From your free consultation to the ceremony, we will be with you every step of the way.
Our Process
1
Free Consultation
Together we'll discover what you're looking for on your special day. Whether it's via phone, email or video chat, we'll make sure the ceremony is exactly what you want.
2
Ceremony Review
After our initial consultation, we'll create a draft of what your day will look like and ask how you'd like to improve it. Final approval rests solely in the hands of you, the couple.
3
Wedding Ceremony
We offer a multitude of services for your ceremony including professional photography, flowers, marriage certificates, consultation on site location and more!
Why Ceremonies De Vie?
As your officiant, I want to make sure that your special day is exactly tailored for you. Here are some answers to our most frequently asked questions about our services:
How much do your services cost?
Our custom packages start at $499 which includes a personalized ceremony, unlimited in-person meetings (including skype), assistance with licensing and any permits we may need for the beach.
Do you do non-religious weddings?
Yes! 90% of my couples are just like you. Coming from different cultural backgrounds or wanting a meaningful or heartfelt, non-religious ceremony is a specialty of mine.
Do you do same-sex weddings?
Yes! We celebrate all love #equallywed
Do you service our area?
Here are the areas of San Diego we service. If your area is not listed, please free to ask us!
Carlsbad
Temecula
Oceanside
Del Mar
Solana Beach
La Jolla
San Diego
Mission Beach
Pacific Beach
Coronado
Laguna Beach
San Juan Capistrano
Dana Point
Newport Beach
Carlsbad
Temecula
Oceanside
Del Mar
Solana Beach
La Jolla
San Diego
Mission Beach
Pacific Beach
Coronado
Laguna Beach
San Juan Capistrano
Dana Point
Newport Beach

She captured the exact feel and wording of our ceremony!
"Joann made our day! The words she spoke were a direct reflection of how me and my wife feel about each other. Some of our guests even said it was the best service they've ever been to, it was so personable. She captured the feeling of our day and made it amazing!!!"

Schedule an appointment with us today to get started on the customized wedding ceremony you've always wanted!
or, feel free to call me at 760-642-6157