We offer all-inclusive elopement wedding packages in San Diego for every budget. Our elopement packages include everything you need to make your day perfect. Once we meet, we will choose an intimate area to conduct your ceremony. Secondly, I will perform a heartfelt ceremony. It will personal, warm and loving ceremony (unlike most courthouse elopements).
If I am (my photographer) photographing your wedding, expect to spend half hour or more of pure fun. Our service is designed to make your wedding, vow renewal in San Diego and surrounding areas easy and stress-free. We customize your event to reflect your uniqueness and work to ensure that we bring to life your vision of a perfect day. A one-of-a-kind event no matter how small!
All services offered are à la carte. Choose one of our ceremony locations, or let us know if you have a specific location in mind. Add any of our services to make your perfect
wedding celebration. Please contact us for further information on pricing and we'll put together a package that best fits your needs.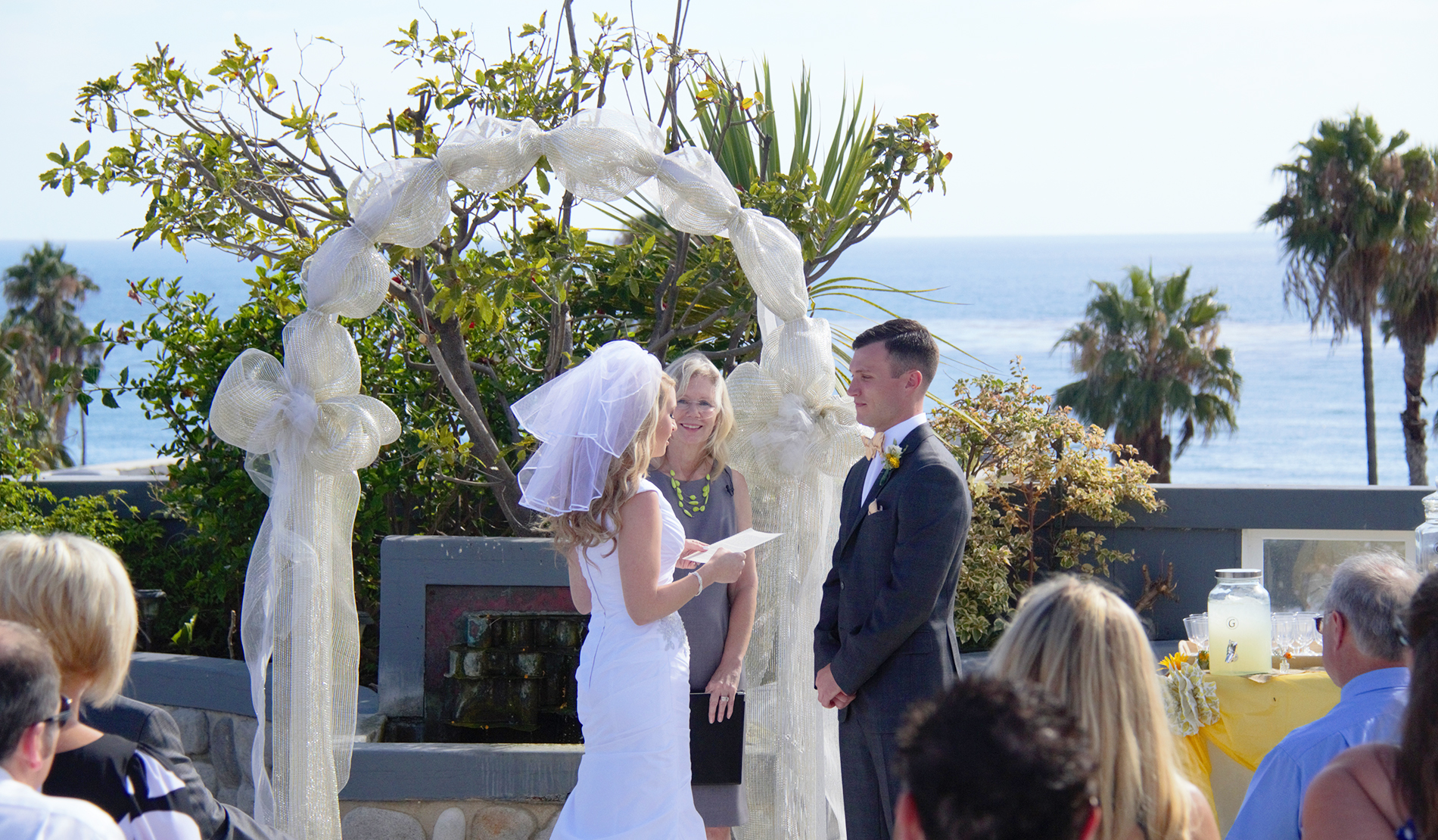 Mike said…
Michelle and I eloped from France and Joann helped us all along the way. She made The Day The Best. Warm regards, Mike and Michelle
Ceremoniesdevie.com responded with the following comments:
Merci Mike and Michelle! You two are adorable. Safe travels, Joann and Bri

Your Elopement Concierge
Congratulations on your decision to elope to San Diego (my neighborhood)! It's a fun and exciting adventure… and can be a bit stressful. I would be honored to oversee your elopement, so all you need to do is be beautiful!
"Beach N Sand" Package
includes the following but not limited to:
Wedding Officiant
1 hour of professional photography includes disc of images
Fresh flower bride's bouquet and groom's boutonniere (choice of all rose or mixed in season flowers. Out of season bouquet available for $50.00 extra)
Silk heart garland for bride and groom to stand in
Sand Blending Ceremony with heart shaped bottle
Beautiful Keepsake Marriage Certificate
Filing of marriage license after the ceremony
Ceremony site consultation
Unlimited in-person, email and phone consultations
Personalized wedding ceremony
Available at many beach locations
*Permit fees may apply for certain locations and will be additional to the price listed above
Total: 1700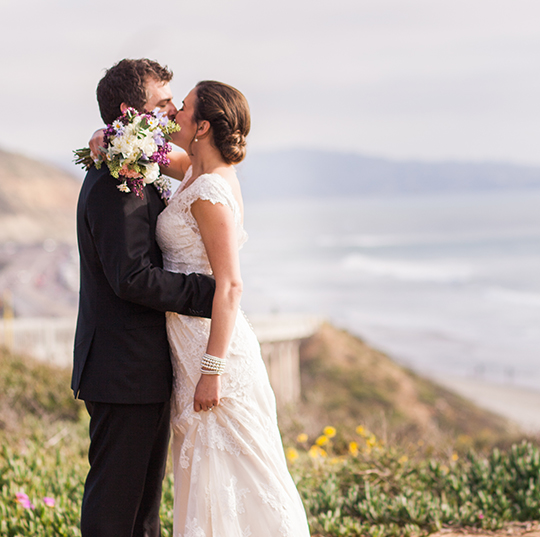 All packages can be customized and include:
Customized personal ceremony
Unlimited in-person meetings
License, location and permit coaching
Also available:
Beach decor
Extended Photography (pre and post ceremony and extra locations)
Seating – White wooden and padded wedding chairs
Call or email me with your date
760.207.2652 cell
760.966.0210 office
[email protected]

Ready to take the next step?