Brides and grooms have something else to consider ahead of their big day – their wedding hashtag.
And some couples are even going as far as paying someone to come up with something witty for their guests to use.
For those of you who have been living under a rock, hashtags are used to keep social media posts together, and have become increasingly popular at weddings
Couples are now paying for wedding hashtags for their guests to use on their social media posts.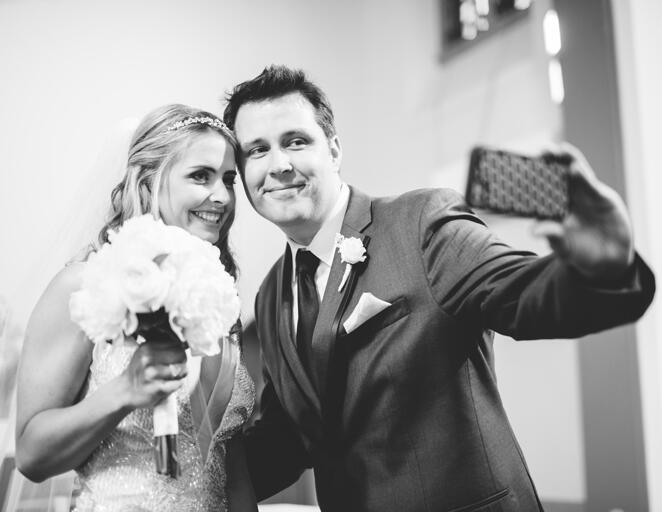 "People can't think of that notch-more clever of word play, that's why they hire me," Happily Ever Hashtagged founder Marielle Wakim tells Mashable.
"People are always trying to add a really personal touch to their day
You can even purchase package deals which include tags for nuptials, bucks and hen parties.
However, some have slammed the concept of paying for a hashtag as exploiting the creatively challenged.
"Is this really a thing? You can create it for free," one Twitter user posted.
"Can we talk about how Happily Ever Hashtagged is the worst name ever?" another wrote.
"So why not source it out? It's no different from people forking out for wedding planners.
"Brands pay thousands of dollars a month for a social media managers to run their Facebook page – so why not pay someone to come up with creative social media concepts for your big day?"
Other modern wedding trends that are becoming increasingly popular are personalized Snapchat filters and brides and grooms live streaming their ceremony.