DIY Ribbon Frame ~ A Guest Craft Post from Adore by Chloe
Hello Everyone,
As regular visitors to Pocketful of Dreams will know I am a lover of all things crafty and creative. I'm one of those really geeky kinds who has a thing for glue guns, spray paint and sticky back plastic.
I blame all those years of watching Blue Peter and Rolf Harris…."can you tell what it is yet?"
So I do love it when someone else shares my geeky obsession, makes me feel less geek, more chic. The lady in question is Chloe from crafty wedding blog Adore who has created this super-duper and really rather easy DIY ribbon frame, perfect for adding pretty to your guest book table or a cute idea for an alternative table plan. Over to Chloe…..
"Hoorah for guest posting, it's a pleasure to be talking to a lovely new group of blog lovers on Pocketful of Dreams!
I swapped corporate life for developing my business last year and now fill my days with blogging, making things, writing for magazines and running local craft parties. I'm telling you this to set the scene as to why the arrival of a mini glue gun last week got me doing a little happy dance.
Honestly, how I have I survived this long without one?! Now frankly it's any excuse to get it out so I have a little project to share – a DIY ribbon frame, perfect for providing a pretty backdrop to a dessert or guest book table: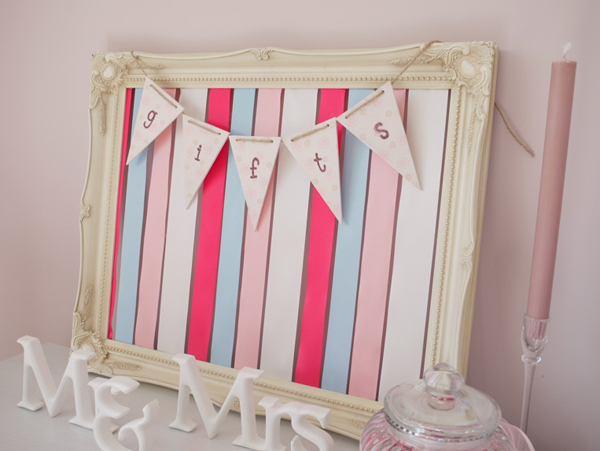 To make it you will need an empty frame, a glue gun, fabric scissors and lengths of ribbon…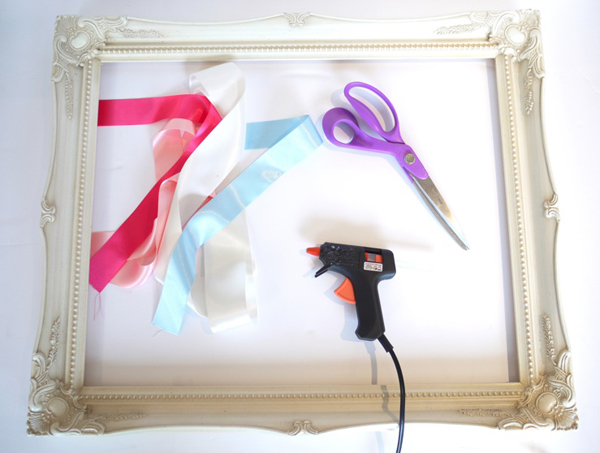 Start by laying your frame face down and measuring the height with a length of ribbon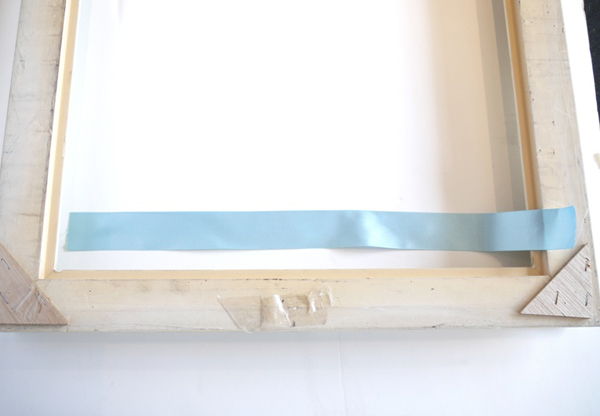 Cut different colour and textures of ribbon to the same length until you have enough to fill your frame…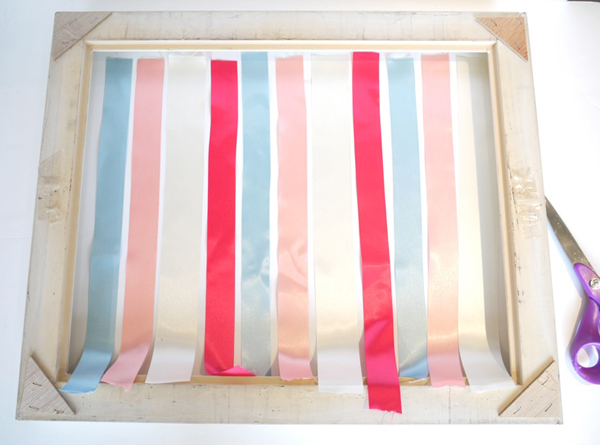 Now start gluing! Apply the glue to frame and stick down the end of the ribbon. Pull tightly to the opposite side and glue in position again.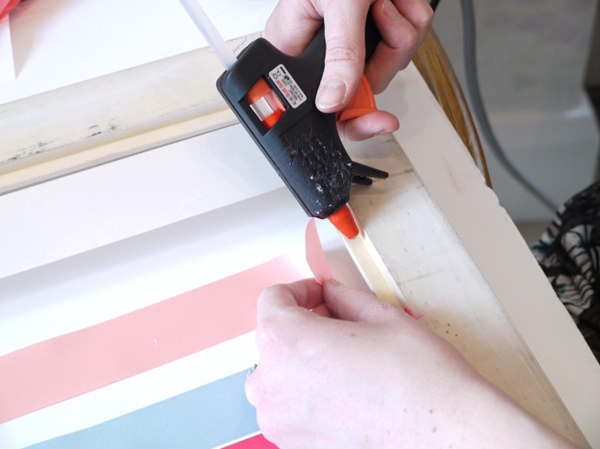 Repeat until you've filled the frame, leaving a small gap in between each ribbon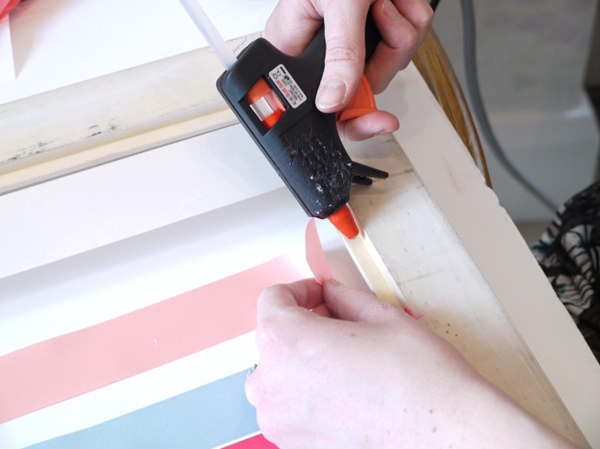 Tidy up by snipping off any excess ribbon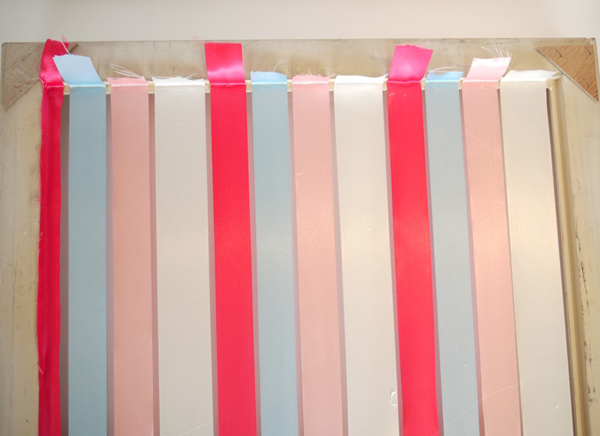 And you're done! Just prop up at the back of your table to add some pretty to your guest book area…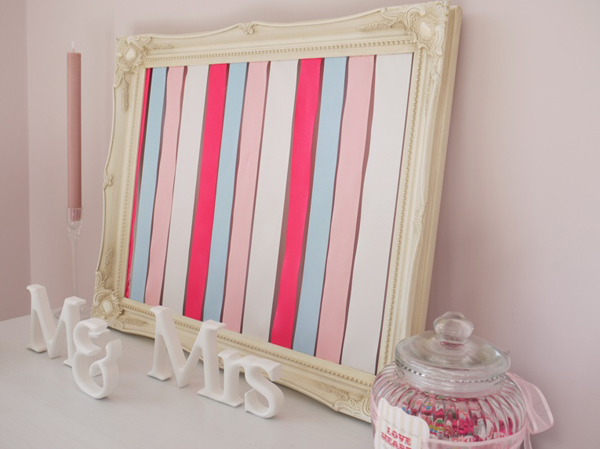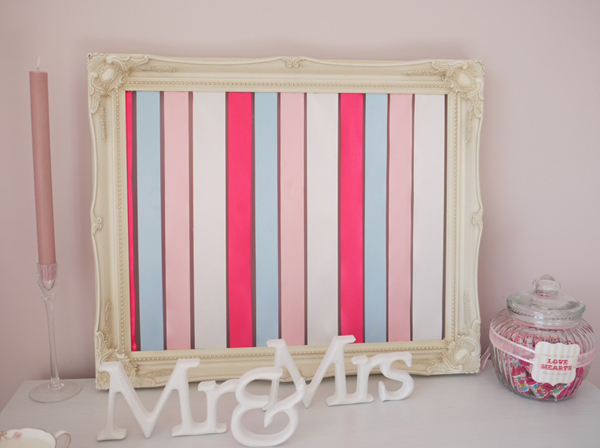 You could even make a big one to use as a photo booth backdrop? I use mine when I'm exhibiting at wedding or craft fairs but in between it adds some lovely colour to my office

Thanks so much to Michelle for having me over to guest blog and I hope to chat with you on Adore (and/or twitter) soon!
Happy crafting,
Chloe x