THE DO'S OF PROPOSING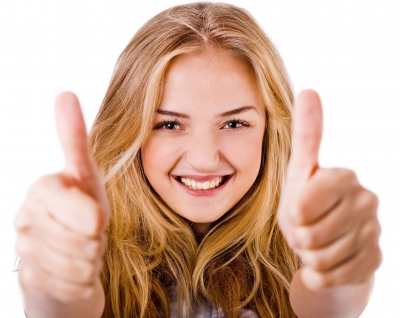 1. INVOLVE THE RIGHT PEOPLE:
Who would your girlfriend want present at your marriage proposal? Just the two of you, her family and best friends, or perhaps a cheering crowd? Really consider who she would want participating in your celebration. If involving family, holidays are fun; however, you might be competing with the busy holiday schedules. There is always the option of an intimate setting for the both of you, followed by a surprise engagement party with family and friends.
2. CONSIDER WHETHER SHE PREFERS A PRIVATE OR PUBLIC PROPOSAL:
On a whole, most women prefer a proposal to take place in a private or semi-private setting. Just because you are a sports fanatic does not mean her idea of a proposal is at a Giants game facing an enormous crowd. If she loves the spotlight, is a die-hard fan, paints her face and never misses a single game, then go for it!
3. CHOOSE YOUR LOCATION WISELY BUT DON"T LET IT BLOCK CREATIVITY:
The location sets the mood. Choose a place significant in your relationship or one you can incorporate favorite memories together. However, do not get so caught up in the location that it stops you from thinking creatively. Start with "how" you're going to propose rather than "where" you're popping the question and the possibilities will increase ten fold.
For example, if you want to take her to a Broadway musical, think bigger than proposing on stage. One of our proposal clients used the musical's playbill to ask his girlfriend to marry him with a photo and description of her inside; he explained all her "star" qualities as she was greeted with roses from strangers outside the theater.
4. KEEP IT A SURPRISE
If you aren't typically "romantic," don't plan a special date out of the blue. She'll have an appointment to get her nails done within the hour because it's so obvious. Instead use her friend as a decoy so she is genuinely surprised.
5. PAY ATTENTION TO DETAILS:
Do not neglect the small details; they are the icing on the cake! Make your proposal about HER by incorporating HER favorite things and/or what SHE enjoys doing most with you. In other words, the only way to pop the question is to personalize the proposal to your relationship. Integrate specific moments that she wouldn't expect you to remember, such what she ordered on your first date, and you'll leave her on cloud nine.
6. GET A FEMALE'S PERSPECTIVE:
Share your proposal idea and get a female's opinion. Consult her friend, sister, mom, etc. If you are nervous a close friend or family member may spoil the surprise, this is where a proposal planner comes in handy.
7. HIRE A PROPOSAL PLANNER:
Your proposal planner will be your best friend. She'll help you avoid common proposal day anxiety because you'll be confident that your plans are being executed flawlessly behind the scenes. If your girlfriend is running late, your proposal planner will make the calls and adjustments so you remain present and enjoy the special day. Your future fiancée will be grateful you hired a planner and made the effort to give her an unparalleled memory.
8. CAPTURE THE PROPOSAL:
It's simple. It's one of the most important moments in your life so get it on film, camera or better, both! Plus, your girlfriend probably won't remember half of the amazing things you say. If it's on film you just have to click play.
9. KEEP YOUR PROPOSAL SPEECH SHORT AND SWEET:
Don't place too much pressure on your proposal speech. Write a list of all the things you love about her and why you want her to be your wife. Choose a few to explain during your speech and save that list for her to read later. Extra points for you there!
10. USE YOUR PERSONAL RESOUCES:
You just spent a pretty penny on the engagement ring so use your personal resources. For example, do you have a friend that does professional videography or can put together an awesome photomontage? Don't be afraid to ask friends and family to help you with small projects for the proposal that will ultimately save you money.
THE DONT'S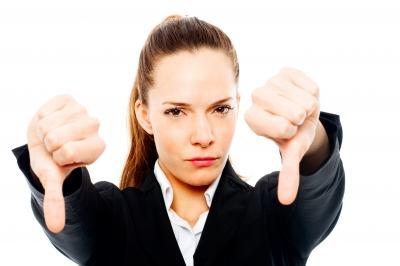 1. THROW OUT CLICHE PROPOSAL IDEAS
To be blunt, automatically rule out proposals via jumbotrons, fortune cookies, and over a "nice" dinner. If you are unsure on how to propose to your girlfriend, don't settle because you would rather down play it than risk something going array. With a little thought and planning, you will go beyond the cliché ideas. If you get stuck, consult her girlfriends, mom, or a proposal planner.
2. DON"T WAIT UNTIL THE LAST MINUTE
Don't wait until the week before to start thinking about your marriage proposal idea. Sure it can be done but it takes away from the special touches you COULD have included had you allotted yourself time to plan and prepare. If you don't have a plan in place, and decide to wing it, chances are you will get flustered. You only do this once and she's worth the effort.
3. DON'T MAKE IT ALL ABOUT YOU
Unfortunately we get wind of proposal stories where the guy implements what he thinks is cool rather than what she would appreciate. Think about her personality, her love language, her dreams, and you'll start to cater the proposal to her desires rather than your own. Don't be afraid to step outside of your comfort zone just a bit.
4. DON"T ACT OUT OF CHARACTER:
When you start feeling overwhelmed or acting anxious around her, it's time to enlist some help. You are keeping a big secret from the one person you usually tell everything to; therefore discuss the proposal with someone who can be your voice of reason and prevent you from blowing the surprise. Many women figure out it's coming not because they are snooping around but their boyfriend starts acting differently.
I hope all you fiancés-to-be feel more prepared and excited to begin planning your proposal.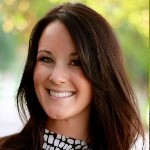 Heather Vaughn
About Heather: Heather Vaughn is the Creator and President of The Yes Girls Events and Love, The Yes Girls.
Images: Photostock and Ambro